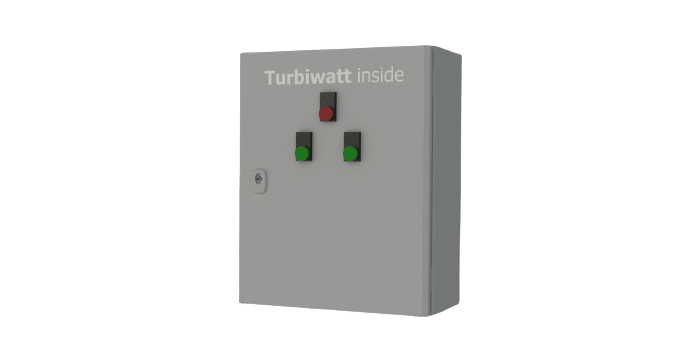 Controlling off-grid heating solutions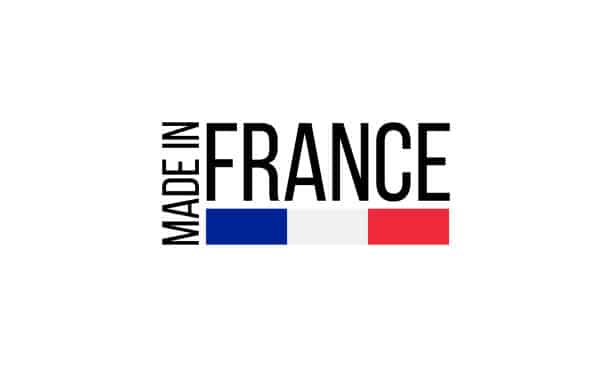 Power supply for electric resistance heating systems not connected to the mains supply. 3-6-9 kW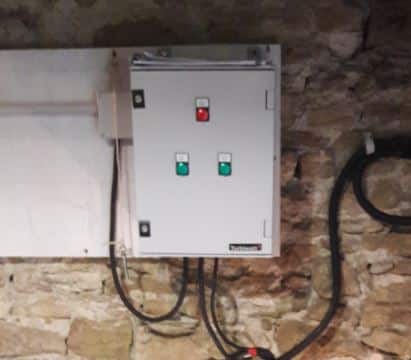 Operating
The operation of this cabinet is simple:
The energy produced is first dissipated in the ballast resistor.
When the heating circuit is switched on, energy is sent directly to this circuit.
This box protects the turbine against runaway and heating circuit faults.
Complies with NFC 15-100 standard
Ballast resistors
The cabinet is supplied with a ballast resistor adapted to the power of the installation. This 580 V DC resistor is immersed in your watercourse, and is essential for turbine operation:
It brakes the machine to allow coupling at 50 Hz (or 60 Hz).
Makes the turbine safe in the event of a power cut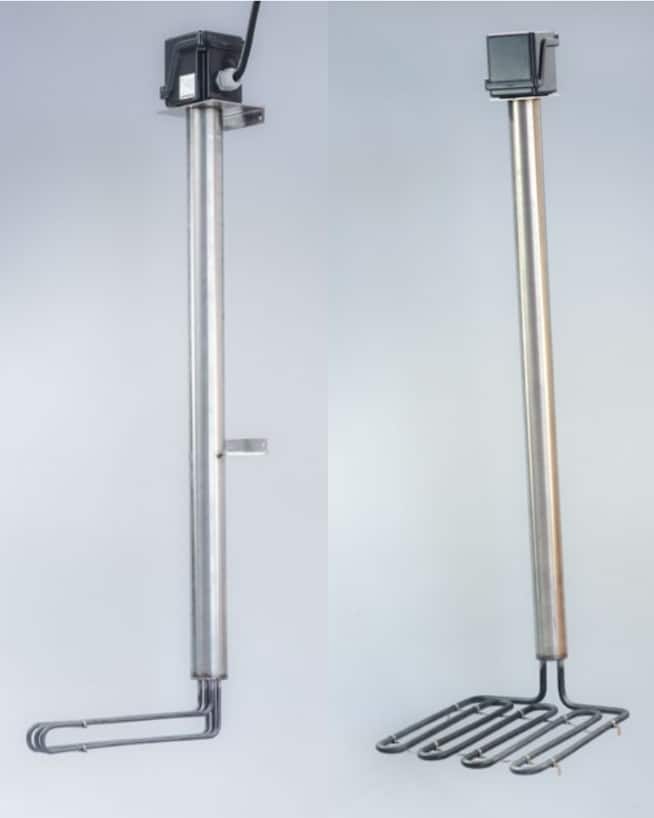 Load shedding cabinet : 330 x 430 x 250 mm
The Turbiboard is maintenance-free.
The cabinet must be installed in a dry, naturally ventilated area, away from any splashing water.
Full support and financing for your project

Feasibility study

Administrative procedures
Technical specifications / Financing

Deployment

Support and maintenance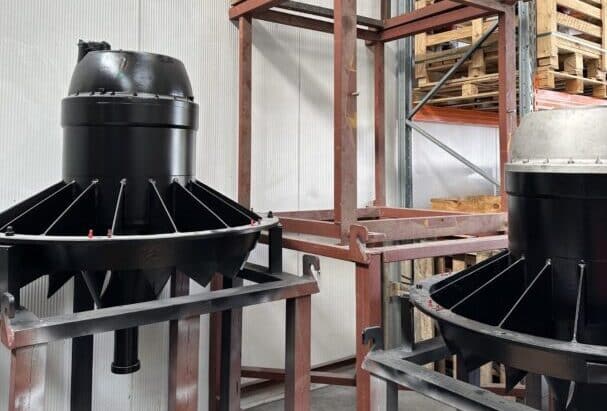 Applications
Find out how to integrate our solutions into your projects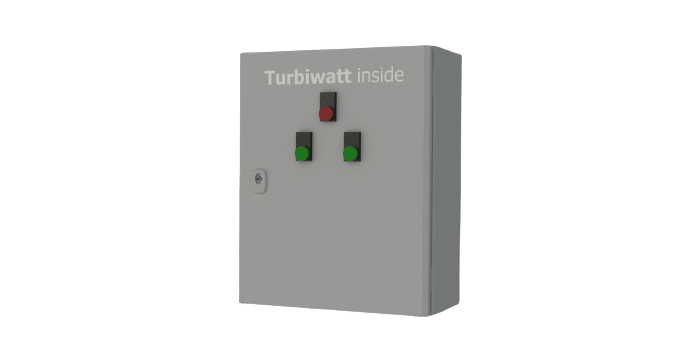 Technical sheet
Download the data sheet for the load shedding cabinet

Single interlocutor
throughout the project

A comprehensive service offering
for every step of your project
Experienced company
nearly 15 years of experience

International presence
France, Switzerland, Slovenia, Spain, Japan...