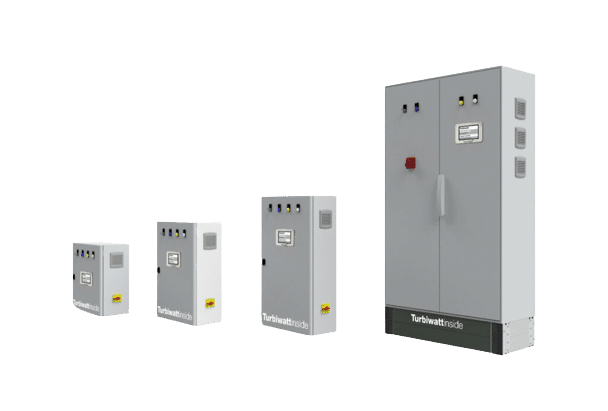 Control and/or coupling cabinet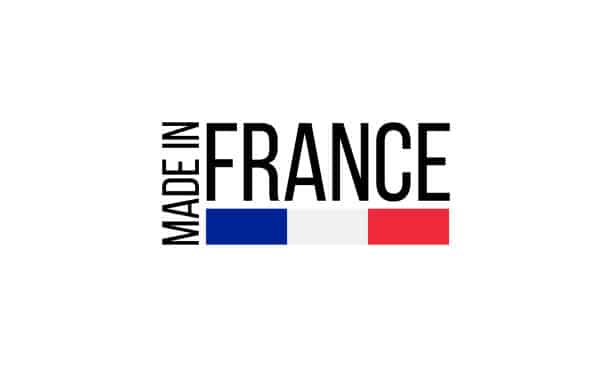 Connection to the distribution network Installation safety Production supervision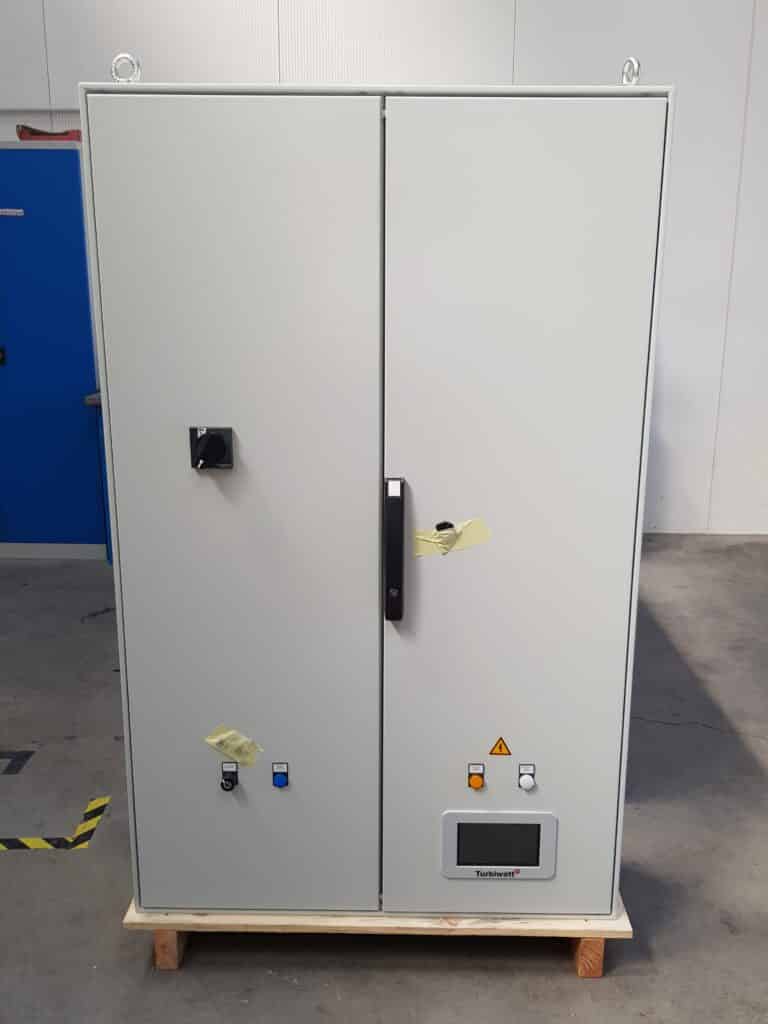 Specificities
Connects to the mains using IGBT technology
Delivers power to network standards: 400 V three-phase 50 Hz (60 Hz on request)
Touch screen to check correct operation and manage different modes
Mains and machine voltages displayed by operating indicators
Complies with EN 50 438 standards
Ballast resistors
The cabinet is supplied with a ballast resistor adapted to the power of the installation. This 580 V DC resistor is installed in your watercourse. It is essential for turbine operation:
Brakes the machine to allow coupling at 50 Hz (or 60 Hz)
Ensures turbine safety in the event of a power failure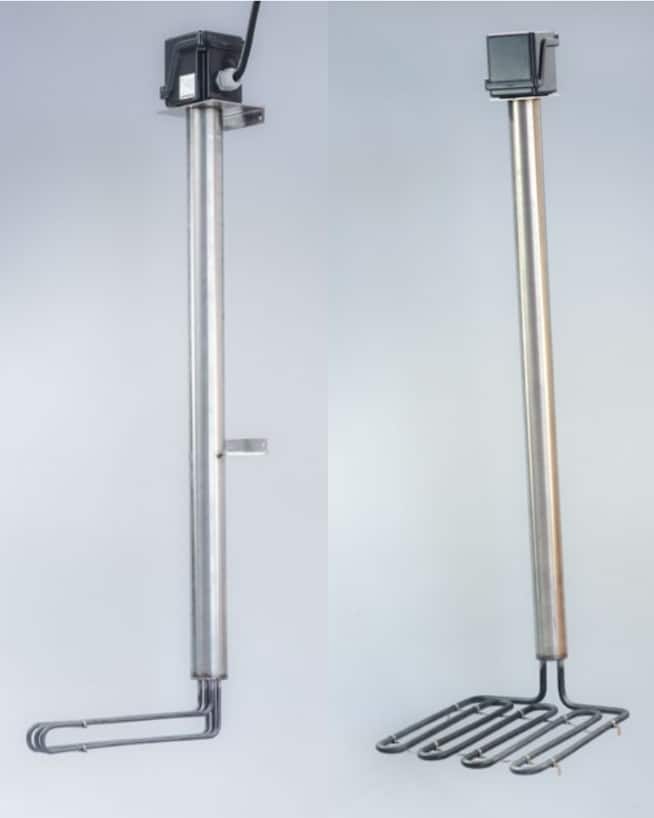 Electrical cabinet up to 20 kW: 800 x 600 x 250 mm
Electrical cabinet from 20 to 36 kW: 1 000 x 600 x 250 mm
Electrical cabinet with extension from 36 to 160 kW: 1 800 x 1 000 x 405 mm
The Turbiboard is maintenance-free. The cabinet must be installed in a dry, naturally ventilated area, away from any splashing water.
Full support and financing for your project

Feasibility study

Administrative procedures
Specifications / Financing

Deployment

Support and maintenance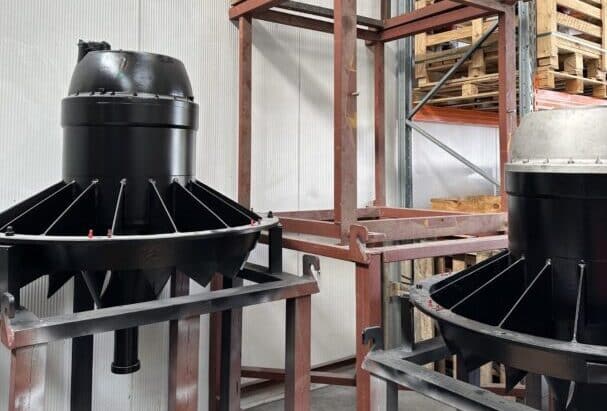 Applications
Find out how to integrate our solutions into your projects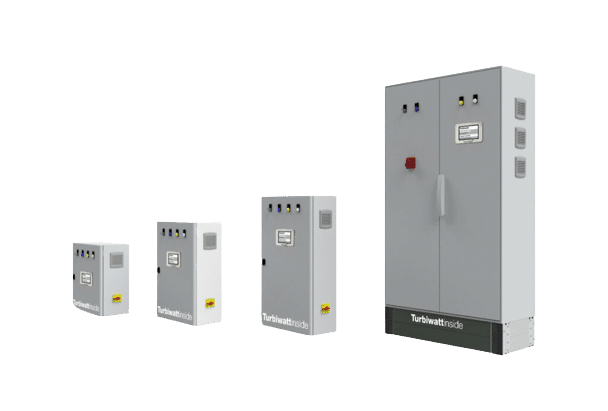 Technical sheet
Download the electrical cabinet data sheet

Single interlocutor
throughout the project

A comprehensive service offering
for every step of your project
Experienced company
nearly 15 years of experience

International presence
France, Switzerland, Slovenia, Spain, Japan...